We focus all our resources on growing your business and improving your bottom line. Increased sales, more customers, and more repeat customers motivate and drive our marketing efforts.
Custom Marketing
Solutions
No other business is like your business, so we create a marketing plan that is unique to your company and specific to your company's goals.
All of our marketing services are completely manually by our team. We do not use automation which allows us to stay on top of marketing trends and apply them to your business.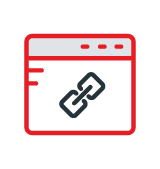 Our prospects increased by 67% within 9 months
We've used four different SEO firms since June of 2011 with very little results. We've spent a lot of money and had to deal with compliance issues with two of the past SEO firms.
We switched to Business Listing Center and we've never looked back. Within a month, we noticed immediate results with their marketing efforts. We started receiving more leads than we ever have in the past.
I recommend this firm to anyone who is looking for real results without all of the nonsense.
Steve Kozik
Great return on investment
So Happy! Business Listing Center has grown my business to new levels since I've been using them.
We receive potential customers from our high ranking within Google almost every day.
It's a great feeling knowing that we have the ability to reach several potential customers over several platforms that cater to our local market.
N Hooper
78% of the links search users click are in the organic results. Increase your search rankings on the major search engines like Google, Yahoo and Bing.
Source: Influence Online Marketing
Start Reaching More Local Customers Now
Let us show you what we can do and how easy it is to begin seeing the results you want.